About the Noseden Art Line
Theme :
Enlarged Mentality


-Sharing the World with Others-

In 2020, the pandemic caused by COVID-19 greatly changed our way of life. This drastic change is an opportunity for us to question the state of modern society in the form of our daily lives and economic activity. Regional disparities and economic disparities grow deeper, exposing the fragility of social structure, and day after day passes with us harboring concerns about a situation the outcome of which is unclear. But we should be able to face the present, and progress toward a new tomorrow.

We wish to overcome the various divisions that are differences in values and culture, disparities and discrimination made clear by this pandemic. First, we must know each other's differences, listen to what they have to say, and show ourselves to be understanding. And we must be respectful. Now more than ever we need regional arts festivals as a way of making these things a reality. Not to reclaim our shattered normalcy, but to create a new normal. Toward that end we need arts that will beget new values and new ways of thinking.

The theme of Noseden Artline 2021 is "Enlarged Mentality" (a broad-minded way of thinking). This phrase comes from the philosopher Kant, and according to political philosopher Hannah Arendt, it isn't enough merely to "act only according to that maxim whereby you can at the same time will that it should become a universal law," it is required "to think oneself in the place of every other." "This enlarged way of thinking, which as judgement knows how to transcend its individual limitations, cannot function in strict isolation or solitude," and "judging is one, if not the most, important activity in which this sharing-the-world-with-others comes to pass." At Noseden Artline 2021, we have embraced this way of thinking, creating an opportunity to consider a new future by accommodating the "subjective" senses and thoughts and culture each individual has in the "objective" world we all share.

In 2021, we, together with the people who live in the hosting area of Kawanishi, Inagawa, Toyono, and Nose, will hold an arts festival that unites history, industry, and tradition as seen from the perspective of all those who are there. First, we produce art centering on the "sound" and "light" inspired by Mt. Myoken's "entertainment faith" and "pole star worship," developing efforts to expand "food" and "lifestyle" derived from the local history, culture, and folklore and thoughtfully created by hand. This embodies "cultivate" (plow and nourish, reside, care for, give affection, preserve) which is the root of the word "culture," with the aims of creating a place where you can experience the joy of "life" through the arts and of fostering human encounters.

While we may not be able to say that the pandemic is finished in the fall of 2021, we are taking firm infection control measures as we work toward the opening of the event.

Noseden Art Line Myoken no Mori
Executive Committee
Event Outline
Noseden Art Line 2021 
– Art Festival of "Light" and "Sound" and "Food Culture"-
Session
From October 30, 2021 to November 23, 2021
Venue
Kawanishi-shi, Hyogo, Inagawa-cho, Hyogo, Toyono-cho, Osaka, Nose-cho, Osaka
Sponsorship
Noseden Art Line Myoken no Mori Executive Committee
Committee Chair: Tsunetaka Miyoshi (Professor, Mukogawa Women's University)
Vice Chair: Hideki Izumi (Director General of Hyogo prefecture Hanshin-Kita Prefectural Government)
Auditor: Kenjiro Koshida (Mayor of Kawanishi City)
Member: Masashi Yamamoto (Director of Osaka prefecture Ikeda Civil Engineering Office)
Member: Shinji Okamoto (Mayor of Inagawa Town)
Member: Tsunetoshi Shiokawa (Mayor of Toyonou Town)
Member: Kazunari Uemori (Mayor of Nose Town)
Member: Masafumi Nakano (President, Nose Electric Railway Co., Ltd.)
Project Manager: Nobuhiro Maeda(Representative of Maeda Nobuhiro Office)
Art Project Manager: Ikuko Tanaka(President of Suitosha Inc.)
Regional Project Manager: Junpei Omori(President of OM Environmental Planning Institute Ltd.)
Art Directors:
Junpei Kuroda(keshik.jp), Atsuhiro Miyake(Co-chairman of Curatorial Collective "HB."), Yuriko Nomura
Community Organizers:
Takayuki Tomoi(Representative of TOMOI R&D), Tsutomu Mukai(Representative of Misago Coffee), Mai Kuki(Town Manager of Kawanishi City Center Activation Agreement), Teruyuki Tachibana(Firm/Designer), Masamune Utsunomiya(President of Daigakudo Co.,Ltd.), Yoriko Utsunomiya(Representative Director of Toyonoteiri General Incorporated Association)
Joint Sponsorship
Hankyu Hanshin Holdings, Inc.
Support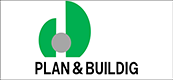 Graphic Design: Aki Takayama
Printing: NISSHA Co,.Ltd. (Posters), Shubisha Inc. (In-car Hanging Advertisements), Seeds Create Co,.Ltd. (Tabloid Magazines Distributed at Venues)
Website Design and Construction: Suitosha Inc.